Welcome to Stress Coach Training- Self Study Programs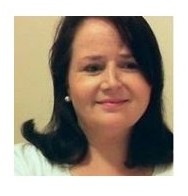 I am Eileen Burns, owner of Stress Coach Training an established business since 2000, after having spent over 14 years providing stress management and holistic training to local education and health sector, we know specialise in online stress management for all ages and business and stress management training for professional therapists, coaches and healers.
We offer certificated courses and continued professional development courses, I am a full member of the International Stress Management Association and we are an approved training provider by the ISMA
Having studied meditation and healing for nearly 25 years and stress management for a few decades I have extensive experience and qualifications in this field. Im a Stress Advisor, Life Coach and CBT Practitioner at University Level.
We will be adding a variety new courses over the next few months, watch this space
If you would like a tailored course or training for your specific needs, please email us at [email protected]